When your system is down...
Your technology is our business
For most small businesses, technology is necessary but neglected. You built your systems piecemeal. You don't think about security until something goes wrong. And when a crisis hits, it's stressful and expensive. Those days are over. Tech Ally is your proactive partner in IT services. For a set monthly fee, we provide accountable, consistent expertise. Tech Ally becomes part of your team, tailoring its services to your organization's unique needs and strategic goals. Go ahead, do what you do best. We've got your IT covered.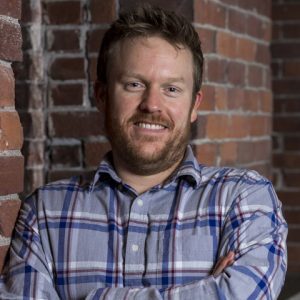 Tech Ally is part of our team. They took the time to get a deep understanding of our firm, our challenges and our clients. Along with meeting our day-to-day needs, they also bring valuable process-improvement solutions. That's huge. And they help us leverage new technology that increases the sophistication of how we work. It feels like we're a different company now.

Owen Green, Co-founder
Peter founded Tech Ally to share with other small businesses more than 20 years of his experience in the public and private sector. From working at IBM as a product manager to his time with the federal government at the Communications Security Establishment, he merges technical and business knowledge with an overarching focus on security. Peter also brings deep entrepreneurial know-how through his involvement with a number of his own family's businesses over the years. He loves becoming part of your team, drawing on his diverse experience to help your venture grow and succeed.
"I founded Tech Ally to provide local small companies with the same sort of IT services my own family business needed."
Peter Clark, Founder
Are technology challenges holding back your business?
Relax. We've got you covered. Let's book a free, no-pressure meeting to discuss your technology needs and business goals and how our IT services can strategically support them both.
For one monthly fee, you have full access to our suite of IT support and services.
More than simply consultants, Tech Ally becomes a trusted team member, offering continuity, accountability and customized support. Along with monitoring and managing your IT systems, we work alongside clients to bring tech solutions to your business goals and challenges. From best practices, automation, onboarding and file management to software advice and liasing with vendors, we deal with the technology. You're free to do your best work.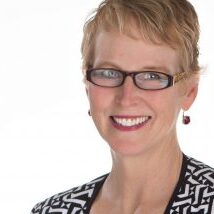 As a solo entrepreneur, my computer is my business. If anything happens to my computer, I don't worry. I know Peter's going to fix it. He just makes everything so simple and easy. Now, I almost get excited when I have a problem. The support is immediate. And I carry right on.

Debbie Rathwell, Founder
We eliminate your tech hassles and fears
Your business needs technology to succeed in an increasingly digital world. But as it evolves at staggering speed, you are likely feeling overwhelmed by the options, costs and technical details. You're not alone. Many small businesses take an ad-hoc approach to technology. It's necessary, but not well understood or managed. And that makes you vulnerable. Tech Ally keeps your systems safe and optimized, so you don't lose time or sleep worrying about your IT services.
Are IT challenges consuming your time and profits?
Are you struggling to keep your software and security current? Overwhelmed by emerging technologies? Relax. We've got you covered. Let's book a free, no-pressure meeting to discuss your technology needs and business goals and how our IT services can strategically support them both.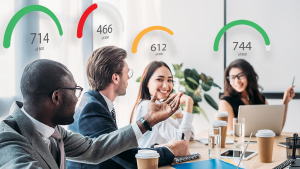 I remember the first time my dad gave me a box of tools. I was moving out for the first time, and he gave me a box filled with an old hammer, two screwdrivers (one flathead, the other Phillips head), a rusty wrench, and a tape measure. It wasn't much but it showed me that…
Read More